During my experiences at Agile Academies, I've been reflecting on the nuances of facilitation. What elements contribute to a facilitator's effectiveness? How can we better understand and evaluate interventions?
With these questions in mind, I've been working on a conceptual model I've named "Skillful Interventions." This model aims to provide insights into:
Attitude: The foundational mindset of a facilitator.
Dialogue Skills: Ensuring clear and meaningful communication.
Topic Navigation: Navigating discussions with purpose and clarity.
Session Orchestration: Managing the session's flow and dynamics.
Development Stages: Recognizing the growth stages of teams.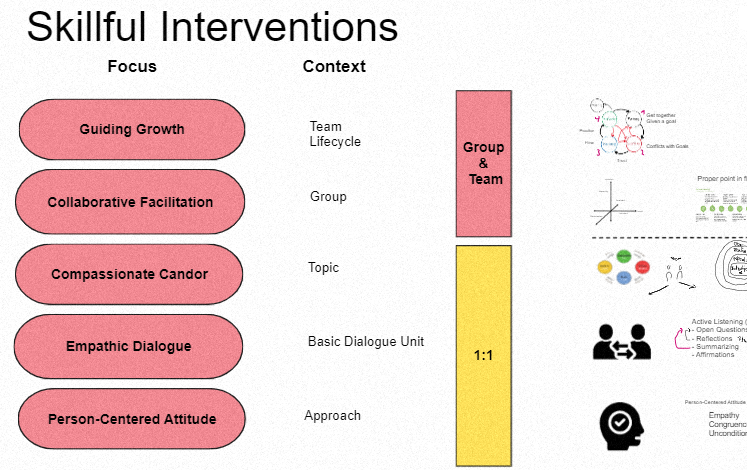 I recently shared this concept with some colleagues in our facilitator chapter and received encouraging feedback. While it's still in its early stages, I'm hopeful about its potential to offer valuable perspectives to facilitators.
I'm keen to put this model into practice and am looking for interested individuals to join me in a practical workshop. We'll delve into facilitation roleplay situations, applying the "Skillful Interventions" model. If you're passionate about facilitation and eager to explore this concept hands-on, let's connect!
#Agile #Facilitation #ContinuousLearning